With its experience in the field of satellite telecommunications, METRACOM has built up a team of specialists from operators, manufacturers and integrators in the SATCOM field.
Their technical expertise, as well as their experience as « system builders » and project managers, enables them to carry out projects of increasing importance and to propose turnkey solutions.
As a system integrator, METRACOM, Subsidiary of GLOBAL Technologies Group, is mainly dedicated to supply, install and maintain earth stations, VSAT networks and video contribution and distribution systems, since 1986.
With a team of Eingineers and Technicians from Telco industry, integrators or Operators, METRACOM offers a service approach at different levels of projects from consulting to technical support in operations including factory integration, installation and commissioning.
METRACOM main markets are :
Media production and Broadcasters
Media distribution
Satellite operators
Telecom operators
Defence and security
Enterprise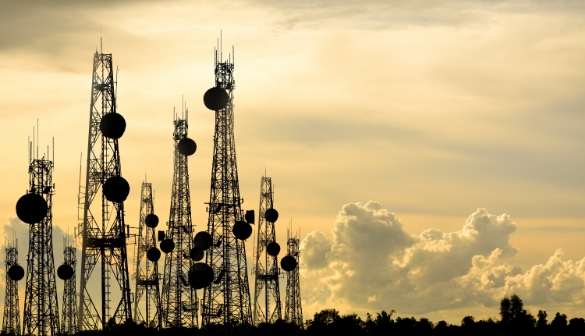 GLOBAL Technologies group, expert in engineering and IT project deployment, focuses mainly on 3 sectors: satellite and telecom infrastructure, complex projects and competence centres and software solutions.
It works with major industrial, telecom and service sector accounts as well as for the defense sector. The activities of the Group and its subsidiary METRACOM are complementary and allow us to offer customers an end-to-end service.
The group and its subsidiary operate in France and internationally, notably in some forty countries through more than 80 projects involving high-level specialists of all nationalities.
METRACOM is a world-class provider of satellite (or terrestrial) telecommunication solutions deployed around the globe.
Consisting of a team of specialists from operators, manufacturers and integrators in the field of Satcom, METRACOM offers a service approach intervening in all or part of the project stages: consulting, technical support, solutions in operation, factory integration and installation.
Thanks to its formidable expertise and intimate knowledge of all its customers, METRACOM is also able to select and supply the equipment most suited to the need, in terms of performance or cost.
Our commitment to sustainable development
The deployment of telecommunications networks is essential for the achievement of the UN's Sustainable Development Goals (SDGs).
Because the GLOBAL Technologies Group is a trusted actor that has been providing responsible digital service to its customers for many years, including in the most remote and sensitive regions of the world, we have been contributing to the SDGs since their inception.