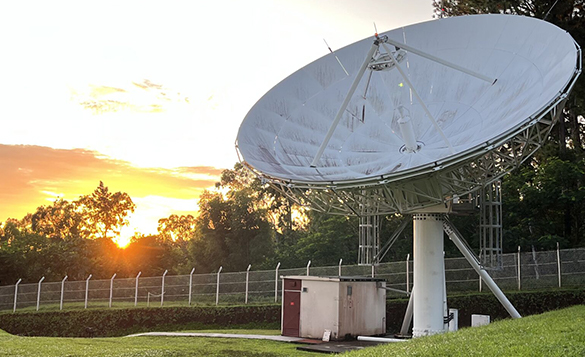 VSAT networks bring quick-deployable network solutions to connect isolated areas, or to establish reliable links between remote sites. The latest technology evolutions at the modem level brings more bandwidth efficiency, and more link robustness. The IP interface is now unifying all types of applications: voice, data, video. The new version of outdoor modems allows to build Remote stations without any need of shelters with air conditioning or building, also providing energy savings.
METRACOM's VSAT network solutions :

From these permanent technology evolutions, METRACOM proposes Vast network solutions taking into account all the customer specifications.

Extended version of DVB-S2 for outbound link, with ACM and VCM maintain the link robustness, and increase the bandwidth
efficiency.
Using voice and data optimization tools
Station architecture to reduce installation and operational costs
Selecting low latency, when necessary, even for low bit rate links
Carrier management to optimize the bandwidth use over the time
Reducing the Power supply consumption on the remote sites

As a complement to these various improvements, METRACOM proposes a panel of support services to increase the network and equipment availability such as Preventive maintenance, hotline service, spare Equipment management, field intervention.
Discover our other solutions